RHAPSODY OF REALITIES DAILY DEVOTIONAL
ALL WRAPPED IN THE WORD
Monday, November 8th.
Pastor Chris Oyakhilome;
I will worship toward thy holy temple, and praise thy name for thy lovingkindness and for thy truth: for thou hast magnified thy word above all thy name (Psalm 138:2).
In the Old Testament, God revealed Himself through various names to the children of Israel. Generation after generation, they recognized Him with those names, for they depicted or described His character. Examples of such names are Jehovah Nissi (The Lord My Banner), Jehovah Raah (The Lord My Shepherd), Jehovah Rapha (The Lord That Heals), Jehovah Sabaoth (The Lord of Hosts), etc.
However, our theme verse says He's magnified His Word above all the revelations of His names. Meaning that whether you knew Him as El shadai or as Adonai or as Jehovah Rapha or Jehovah Jireh—whatever you knew Him to be—He's magnified His Word above all those revelations.
Those revelations were limited; they're all wrapped up in the Word. If you know the Word of God, you'll go beyond the man who knows God as Elshadai or Jehovah Rapha or any of the other revelations of Him in the Old Testament. John 1:1 says, "In the beginning was the Word, and the Word was with God and the word was God." This is the Word that's been magnified above all the revelations of God's names.
You don't need all of the Hebrew names of God now; the last of the revealed names was Jehovah Shammah—the Lord is present; and after that, He brought forth "Emmanuel"—God with us—which was Jesus in the midst of His people. But His desire was to be in us: "To whom God would make known what is the riches of the glory of this mystery among the Gentiles; which is Christ in you, the hope of glory" (Colossians 1:27).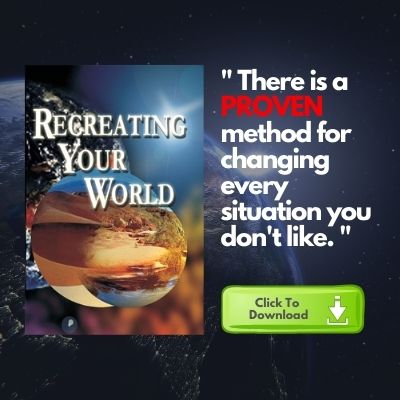 Click Here To Download Recreating Your World By Pastor Chris Oyakhilome
Too many have lived in religion and haven't received reality; they don't know how to relate with God. Christianity is a living thing; a real relationship with a living heavenly Father and His Son Jesus through the person and power of the Holy Spirit. Get to know the Word and put it to work, and your life will be an unending stream of blessings and grace.
PRAYER
Dear Father, thank you for the revelation of your Word to my spirit. Forever, your Word is settled in my heart and in my life. I walk in success, victory and triumph; my life is an unending stream of blessings and grace in Christ Jesus. Amen.
FURTHER STUDY: || Psalm 119:160 – Thy word is true from the beginning: and every one of thy righteous judgments endureth for ever. ||
|| Isaiah 40:8 –The grass withereth, the flower fadeth: but the word of our God shall stand for ever.||
|| Psalm 119:89 – For ever, O Lord, thy word is settled in heaven. ||
DAILY SCRIPTURE READING
1 Year Bible Reading Plan=> Hebrews 8 & Jeremiah 52
2 Year Bible Reading Plan=> John 10:33-42 & 1 Chronicles 8
Rev. Chris Oyakhilome D.Sc., D.D, the President of LoveWorld Inc. , a dynamic, multifaceted, global ministry, is the author of Rhapsody of Realities, the world's #1 daily devotional, and more than 30 other books. He's a dedicated minister of God's Word whose message has brought the reality of the divine life to the hearts of many.
Millions have been affected by his television broadcast, "Atmosphere For Miracles," which brings God's divine presence right into people's homes. The scope of his television ministry extends throughout the world with LoveWorld satellite television networks delivering qualitative Christian programming to a global audience.
At the world-renowned Healing School, he manifests the healing works of Jesus Christ and has helped many receive healing through the operation of the gifts of the Spirit.
Pastor Chris has a passion to reach the peoples of the world with God's presence—a divine commission he's fulfilled for more than 30 years through various outreaches, crusades, as well as several other platforms that have helped millions experience a victorious and purposeful life in God's Word.