RHAPSODY OF REALITIES DAILY DEVOTIONAL
BE BOLD ABOUT HIM
Sunday, October 17th.
Pastor Chris Oyakhilome;
It's news I'm most proud to proclaim, this extraordinary Message of God's powerful plan to rescue
everyone who trusts him, starting with Jews and then right on to everyone else! (Romans 1:16 MSG).
The Apostle Paul was passionate about the Gospel and proclaimed it with all passion, boldness, audacity, faith, and conviction. In Romans 1:16-17, he said, "For I am not ashamed of the gospel of Christ: for it is the power of God unto salvation to every one that believeth; to the Jew first, and also to the Greek. For therein is the righteousness of God revealed from faith to faith: as it is written, The just shall live by faith."
If you love Jesus, you'll be passionate about His message and about serving Him. If you truly believe that the message of the Gospel has changed your life, you'll be bold to speak about it openly; you'll be bold to reach out to others with the Gospel you've received.
Never be shamefaced about Christ, the message of the Gospel or your identity with Him. At every opportunity, preach the Gospel. You might say, "I don't know what to say"; begin with your testimony of Christ—how He changed your life. Talk about our inextricable oneness with Him, His liquid and unconditional love for all, His grace, mercy and kindness.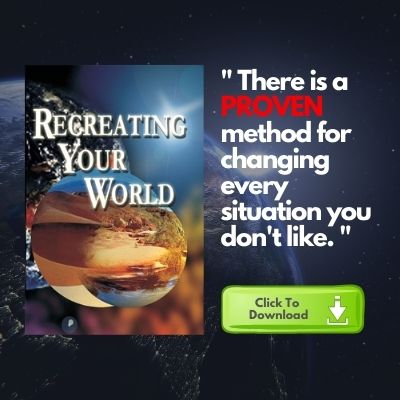 Click Here To Download Recreating Your World By Pastor Chris Oyakhilome
Be impenitent about your love for Jesus. Don't be ashamed of who you are in Him, and don't let others make you ashamed of what you believe. Jesus said, "For whosoever shall be ashamed of me and of my words, of him shall the Son of man be ashamed, when he shall come in his own glory, and in his Father's, and of the holy angels" (Luke 9:26). If you think Jesus changed your life, you have to be bold to talk about it; be bold to express it; be bold to tell others what Jesus Christ means to you and what He's done in your life. You're a witness of who He is.
PRAYER
Dear Father, you're gracious and kind; thank you for your steadfast love that never ceases, your faithfulness that's ever sure. Thank you for your grace; the grace of salvation that's upon all men, and for the courage, guidance, and leading of the Spirit for all your children, as they preach the Gospel today, in Jesus' Name. Amen.
FURTHER STUDY: || Matthew 28:18-20 – And Jesus came and spake unto them, saying, All power is given unto me in heaven and in earth. 19 Go ye therefore, and teach all nations, baptizing them in the name of the Father, and of the Son, and of the Holy Ghost: 20 Teaching them to observe all things whatsoever I have commanded you: and, lo, I am with you always, even unto the end of the world. Amen. ||
|| 2 Corinthians 5:18-20 –  And all things are of God, who hath reconciled us to himself by Jesus Christ, and hath given to us the ministry of reconciliation; 19 To wit, that God was in Christ, reconciling the world unto himself, not imputing their trespasses unto them; and hath committed unto us the word of reconciliation. 20 Now then we are ambassadors for Christ, as though God did beseech you by us: we pray you in Christ's stead, be ye reconciled to God. ||
DAILY SCRIPTURE READING
1 Year Bible Reading Plan=> 2 Thessalonians 2:1-17 & Jeremiah 1-2
2 Year Bible Reading Plan=> John 6:22-29 & 2 Kings 3
Rev. Chris Oyakhilome D.Sc., D.D, the President of LoveWorld Inc. , a dynamic, multifaceted, global ministry, is the author of Rhapsody of Realities, the world's #1 daily devotional, and more than 30 other books. He's a dedicated minister of God's Word whose message has brought the reality of the divine life to the hearts of many.
Millions have been affected by his television broadcast, "Atmosphere For Miracles," which brings God's divine presence right into people's homes. The scope of his television ministry extends throughout the world with LoveWorld satellite television networks delivering qualitative Christian programming to a global audience.
At the world-renowned Healing School, he manifests the healing works of Jesus Christ and has helped many receive healing through the operation of the gifts of the Spirit.
Pastor Chris has a passion to reach the peoples of the world with God's presence—a divine commission he's fulfilled for more than 30 years through various outreaches, crusades, as well as several other platforms that have helped millions experience a victorious and purposeful life in God's Word.