RHAPSODY OF REALITIES DAILY DEVOTIONAL;
BE CONCERNED ABOUT THE PAINS OF OTHERS.
Sunday, July 19th,2020;
Pastor Chris
Stoop down and reach out to those who are oppressed. Share their burdens, and so complete Christ's law (Galatians 6:2 MSG).
Years ago, as a teenager, I'd cry so hard in prayer, because of many in the world who didn't know the Lord; the suffering humanity of sinners, the sick and the needy. I felt the burden and thought the responsibility to do something about the pain of broken people around the world rested on me. I'd wake up at night, praying with tears, because of the needy, the poor and the afflicted.
That motivated me to go from house to house, to hospitals, schools, and villages, preaching the Gospel, and I'm still at it today. Don't shut your heart to the plight of suffering humanity. Too many people are going through so much. The suffering isn't just the man who has lost his job; how about his children who probably can't further their education as a result? Think about little children who may have lost both parents; how terrible life must be for them. Their future has turned bleak.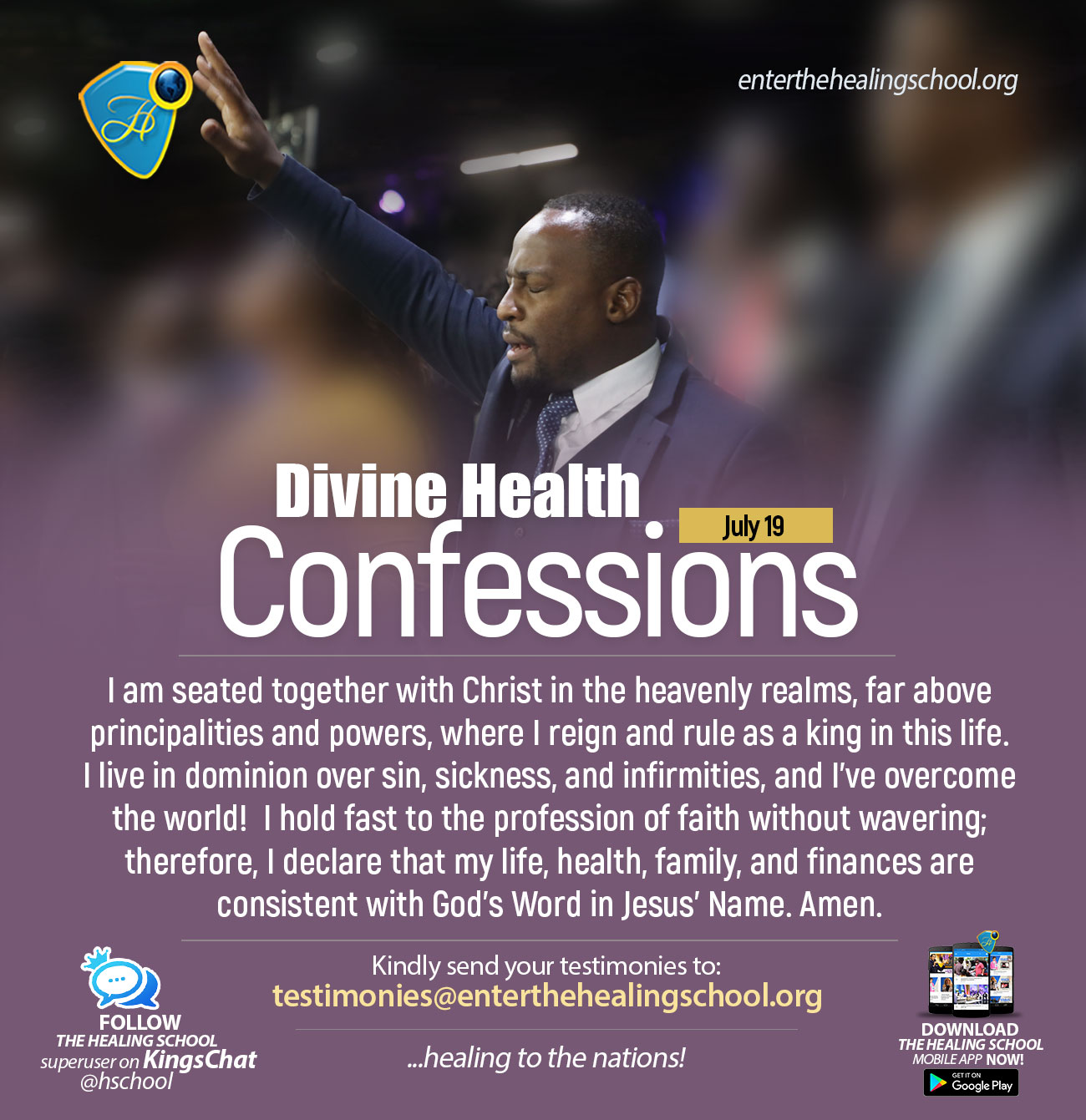 Many families are going through tough times because of a loved one who's sick or has died; all these should get your attention to pray and increase your passion and speed for spreading the Gospel. If we can save more, there'd be less pain. Don't be overly concerned about your situation that you forget what others are going through.
Your blessing is in blessing others. You're lifted when you lift others. Therefore, explore every available and innovative means to reach out to those who are suffering and in pain. Don't ignore their cries.
PRAYER
Dear Father, I thank you for the wonderful works of salvation; thank you for the glorious Gospel of Christ through which life and immortality are unveiled. I'm committed to its spread around the world, and many are brought out of sin, poverty and affliction into the glorious life in Christ. Your Word is growing and prevailing in nations of the world, delivering men and women into their inheritance in Christ, in Jesus' Name. Amen.
FURTHER STUDY: || Galatians 6:10 AMPC So then, as occasion and opportunity open up to us, let us do good [[i]morally] to all people [not only [j]being useful or profitable to them, but also doing what is for their spiritual good and advantage]. Be mindful to be a blessing, especially to those of the household of faith [those who belong to God's family with you, the believers]. ||
|| 1 John 3:17 GNB If we are rich and see others in need, yet close our hearts against them, how can we claim that we love God? ||
|| Romans 15:1 We then that are strong ought to bear the infirmities of the weak, and not to please ourselves. ||
DAILY SCRIPTURE READING
1-Year Bible Reading Plan=> Acts 26:2-18 & Psalms 17-18
2-Year Bible Reading Plan=> Galatians 5:20-26 & Isaiah 39
EXCERPT FROM: Rhapsody Of Realities Daily Devotional
Through an anointed ministry spanning over 30 years, Pastor, teacher, healing minister, television host, and best-selling author Rev. Dr. Chris Oyakhilome Dsc. DD. has helped millions experience a victorious and purposeful life in God's word.
He is the author of the bestseller Rhapsody of Realities, the number one daily devotional around the world. Several millions of copies of the best-selling daily devotional and Bible-study guide have been distributed in over 2010 languages of the world including Afrikaans, Arabic, Cantonese, Croatian, Dutch, English, Finnish, French, German, Hindi, Icelandic, Italian, Mandarin, Myanmar, Portuguese, Russian, Spanish, Swahili…and still counting! New languages are added regularly, making the devotional accessible to many more in different parts of the globe, thus bringing the richness of God's Word into their lives. Little wonder the devotional, oftentimes, is referred to as the "Messenger Angel".
Presiding over an ever-widening network of Christ Embassy Churches and campus fellowships on all five continents, Pastor Chris also pastors one of the largest congregations in Africa. He holds massive teaching and healing crusades like the Higher Life conference and Night of Bliss with crowds of over 3.5 million in a single night's event.
The world-renowned Healing School is a ministry of Pastor Chris which manifests the healing works of Jesus Christ today and has helped many receive healings and miracles through the gifts of the Spirit in operation.
Pastor Chris in the year 2003, pioneered the first 24-hour Christian Network from Africa to the rest of the world, and this gave rise to more satellite stations on other continents of the world, the LoveWorld USA in America, LoveWorld TV in the UK, LoveWorld SAT in South-Africa and LoveWorld PLUS in Nigeria and still counting. Through this medium, millions of people have been reached with the beautiful message of salvation and many lives have been transformed. These stations are also available on the mobile platform.
Pastor Chris is also the host of "Atmosphere for Miracles", a programme airing on major television networks in the United States of America, the United Kingdom, Asia, Europe and around the world, which brings God's divine presence right into the homes of millions around the world. With a burning desire to bring God's word to all men in simplicity and with the power of the spirit, the man of God, 
Rev. Dr. Chris Oyakhilome Dsc. DD, established the International School Of Ministry, specifically to train and equip ministers of the gospel of Christ, building in them the realities of God's word and empowering them to carry the message of eternal life in Christ Jesus to their world, with a great demonstration of the miraculous power of God.
Pastor Chris also pioneered the establishment of the Inner City Mission of Christ Embassy, a ministry to children living in the inner cities of our world, to give them a hope and a future.