RHAPSODY OF REALITIES DAILY DEVOTIONAL
BE YIELDED TO HIM
Wednesday, October 20th.
Pastor Chris Oyakhilome;
While he yet spake, behold, a bright cloud overshadowed them… (Matthew 17:5).
On a certain day, Jesus took with Him Peter, James and John to a high mountain and was transfigured before them. While there, Elijah and Moses appeared and spoke with Jesus. A cloud of glory overshadowed them. The glory was so much and so transcendent that Peter said to Jesus, "…Lord, it is good for us to be here: if thou wilt, let us make here three tabernacles; one for thee, and one for Moses, and one for Elias" (Matthew 17:4).
There're such times when the Spirit of God overwhelms us and we become so conscious of His divine presence that we don't want to be anywhere else. Many aren't conscious of His divine presence in, and with them; they've thus reduced Christianity to mere religion. They don't know what it is to carry the presence of the Holy Spirit. And without the Spirit, there's no Christianity. He is EVERYTHING! If you'd trust Him, He'd walk you on the path of life and glory.
Many don't know Him and therefore haven't given Him full control of their lives. Put Him in charge of your life. Come under His sway. Talk to Him more than you talk to anyone else. Talk to Him about everything and anything. You'd be amazed how excellently He'll guide and lead you. His joy is to see you fulfil God's destiny for your life.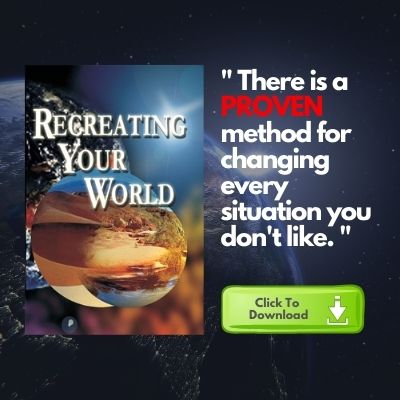 Click Here To Download Recreating Your World By Pastor Chris Oyakhilome
There're too many Christians who talk about the Holy Spirit but are not submitted to Him. Every Christian must learn to be fully yielded to the Holy Spirit. You may be a gifted preacher, singer, sportsman, a writer or a politician, but if you're not yielded to the Spirit, there'll be no glory in your life. He's the glory of God. The more yielded you are to Him, the more His glory increases in, and effuses through you.
PRAYER
Dear Father, thank you for the blessing and privilege of being filled with the Spirit, being led and guided by Him in the path that you've ordained for me. I'm yielded, fully and wholly given to the Holy Spirit; His glory and blessings are expressed in and through me today, as I impact my world with His divine presence, in Jesus' Name. Amen.
FURTHER STUDY: || 2 Corinthians 13:14 – The grace of the Lord Jesus Christ, and the love of God, and the communion of the Holy Ghost, be with you all. Amen. ||
|| John 14:16-18 AMPC – And I will ask the Father, and He will give you another Comforter (Counselor, Helper, Intercessor, Advocate, Strengthener, and Standby), that He may remain with you forever— 17 The Spirit of Truth, Whom the world cannot receive (welcome, take to its heart), because it does not see Him or know and recognize Him. But you know and recognize Him, for He lives with you [constantly] and will be in you. 18 I will not leave you as orphans [comfortless, desolate, bereaved, forlorn, helpless]; I will come [back] to you. ||
DAILY SCRIPTURE READING
1 Year Bible Reading Plan=> 1 Timothy 2:1-15 & Jeremiah 7-8
2 Year Bible Reading Plan=> John 6:52-60 & 2 Kings 6
Rev. Chris Oyakhilome D.Sc., D.D, the President of LoveWorld Inc. , a dynamic, multifaceted, global ministry, is the author of Rhapsody of Realities, the world's #1 daily devotional, and more than 30 other books. He's a dedicated minister of God's Word whose message has brought the reality of the divine life to the hearts of many.
Millions have been affected by his television broadcast, "Atmosphere For Miracles," which brings God's divine presence right into people's homes. The scope of his television ministry extends throughout the world with LoveWorld satellite television networks delivering qualitative Christian programming to a global audience.
At the world-renowned Healing School, he manifests the healing works of Jesus Christ and has helped many receive healing through the operation of the gifts of the Spirit.
Pastor Chris has a passion to reach the peoples of the world with God's presence—a divine commission he's fulfilled for more than 30 years through various outreaches, crusades, as well as several other platforms that have helped millions experience a victorious and purposeful life in God's Word.