RHAPSODY OF REALITIES DAILY DEVOTIONAL
BELIEVING IS "DOING" YOUR FAITH
Wednesday, December 15th.
Pastor Chris Oyakhilome;
We having the same spirit of faith, according as it is written, I believed, and therefore have I spoken; we also believe, and therefore speak (2 Corinthians 4:13).
Many say they believe and don't do anything, but when you truly believe, you act. That's what faith does; it's the response or action you take on the basis of your believing. When you say you "believe," it's not passive but active; "believing" is a word of action; it's actually "doing" your faith. That's why the Bible says, "Even so faith, if it hath not works, is dead, being alone" (James 2:17).
Faith requires a corresponding action; you prove your faith by your actions. "Believe" is "pisteu􀃛" in Greek, which means to demonstrate your faith; to act your faith. Whatever it is that you believe about Jesus Christ is revealed in your actions. The Word, as it's given to us in the Scriptures, can be trusted. But for it to be effective in your life, you have to do what it says.
Jesus said in John 14:15, "If you love me, keep my Word." The Word of God is for doing. James 1:22-25 puts it in a nutshell: "But be ye doers of the word, and not hearers only, deceiving your own selves. For if any be a hearer of the word, and not a doer, he is like unto a man beholding his natural face in a glass: For he beholdeth himself, and goeth his way, and straightway forgetteth what manner of man he was. But whoso looketh into the perfect law of liberty, and continueth therein, he being not a forgetful hearer, but a doer of the work, this man shall be blessed in his deed."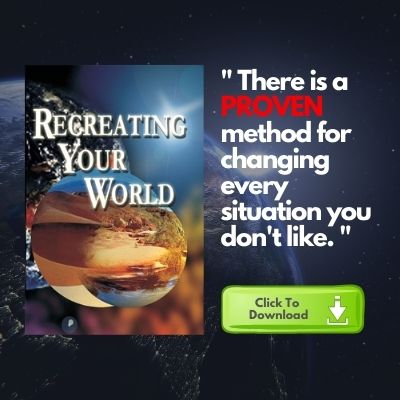 Click Here To Download Recreating Your World By Pastor Chris Oyakhilome
Acting the Word is where the power is; that's what profits you: "Therefore whosoever heareth these sayings of mine, and doeth them, I will liken him unto a wise man, which built his house upon a rock: And the rain descended, and the floods came, and the winds blew, and beat upon that house; and it fell not: for it was founded upon a rock. And every one that heareth these sayings of mine, and doeth them not, shall be likened unto a foolish man, which built his house upon the sand: And the rain descended, and the floods came, and the winds blew, and beat upon that house; and it fell: and great was the fall of it" (Matthew 7:24-27).
PRAYER
Holy Father, I thank you for your presence and glory in my life. Thank you for the Holy Spirit who lives in me and teaches me your Word, by which my faith is active and producing results always. I'm a doer of the Word; your Word prevails in and through me today, for your glory, in the Name of the Lord Jesus Christ. Amen.

FURTHER STUDY: ||James 2:18-19 – Yea, a man may say, Thou hast faith, and I have works: shew me thy faith without thy works, and I will shew thee my faith by my works. 19 Thou believest that there is one God; thou doest well: the devils also believe, and tremble. ||
|| Mark 9:23 – Jesus said unto him, If thou canst believe, all things are possible to him that believeth.||
DAILY SCRIPTURE READING
1 Year Bible Reading Plan=> Revelation 7 & Amos 5-9
2 Year Bible Reading Plan=> John 20:19-31 & 2 Chronicles 29
Rev. Chris Oyakhilome D.Sc., D.D, the President of LoveWorld Inc. , a dynamic, multifaceted, global ministry, is the author of Rhapsody of Realities, the world's #1 daily devotional, and more than 30 other books. He's a dedicated minister of God's Word whose message has brought the reality of the divine life to the hearts of many.
Millions have been affected by his television broadcast, "Atmosphere For Miracles," which brings God's divine presence right into people's homes. The scope of his television ministry extends throughout the world with LoveWorld satellite television networks delivering qualitative Christian programming to a global audience.
At the world-renowned Healing School, he manifests the healing works of Jesus Christ and has helped many receive healing through the operation of the gifts of the Spirit.
Pastor Chris has a passion to reach the peoples of the world with God's presence—a divine commission he's fulfilled for more than 30 years through various outreaches, crusades, as well as several other platforms that have helped millions experience a victorious and purposeful life in God's Word.