RHAPSODY OF REALITIES DAILY DEVOTIONAL
HEALING IN HIS WINGS
Tuesday, October 12th.
Pastor Chris Oyakhilome;
But unto you that fear my name shall the Sun of righteousness arise with healing in his wings; and ye shall go forth, and grow up as calves of the stall (Malachi 4:2).
In the Scriptures, there're several instances where people touched the hem of Jesus' garment and received instant healing. For example, Luke 8 talks about the woman with the issue of blood, who suffered for twelve long years, spending all her earnings on physicians to no avail. But the Bible says she "… touched the border of his garment: and immediately her issue of blood stanched" (Luke 8:44).
The word, "border" in this verse is "Kraspedon" (Greek), and it means fringes or tassels. Also, in Matthew 14, when Jesus came to the land of Gennesaret, the people of that region rushed to Him for healing, and the Bible says they "…besought him that they might only touch the hem of his garment: and as many as touched were made perfectly whole" (Matthew 14:36).
They brought so many sick people to Jesus, and He didn't have to do anything; all they needed was to touch the fringes of His garment. Remarkable! Mark 6:56 says, "And whithersoever he entered, into villages, or cities, or country, they laid the sick in the streets, and besought him that they might touch if it were but the border of his garment: and as many as touched him were made whole."

What was special about the border of Jesus' garment? Every Jew had the same fringes in their garments as Jesus (Read Numbers 15:37-38). So, it wasn't about the fashion or style of His garment but the one wearing it. Those that touched Him to be healed believed He was the Messiah; therefore, everything about Him, including the fringes of His garment, would produce healing.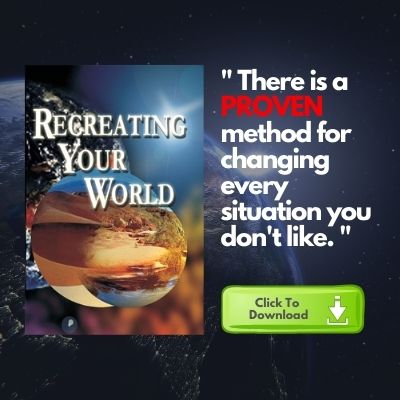 Click Here To Download Recreating Your World By Pastor Chris Oyakhilome
That's what we read in our theme verse. It says: "…the Sun of righteousness arise with healing in his wings…." The word, "wings" is "kânâph" in Hebrew, and it refers to the border or the fringes. Jesus had healing in His fringes, and they knew it! Glory to God! That power is still available today in His Name. So, if you're sick in your body today, or you know someone who is, use the Name of Jesus against that sickness, disease or infirmity; healing is guaranteed. Hallelujah!
PRAYER
Heavenly Father, thank you for your boundless love. I pray for your children who may be sick in their bodies, that they rise from that place of limitation and bondage today, and be made heathy and strong, in Jesus' Name. Amen.
FURTHER STUDY: || John 10:10 – The thief cometh not, but for to steal, and to kill, and to destroy: I am come that they might have life, and that they might have it more abundantly. ||
|| Acts 3:16 –  And his name through faith in his name hath made this man strong, whom ye see and know: yea, the faith which is by him hath given him this perfect soundness in the presence of you all. ||
|| Luke 8:43-48 – And a woman having an issue of blood twelve years, which had spent all her living upon physicians, neither could be healed of any, 44 Came behind him, and touched the border of his garment: and immediately her issue of blood stanched. 45 And Jesus said, Who touched me? When all denied, Peter and they that were with him said, Master, the multitude throng thee and press thee, and sayest thou, Who touched me? 46 And Jesus said, Somebody hath touched me: for I perceive that virtue is gone out of me. 47 And when the woman saw that she was not hid, she came trembling, and falling down before him, she declared unto him before all the people for what cause she had touched him, and how she was healed immediately. 48 And he said unto her, Daughter, be of good comfort: thy faith hath made thee whole; go in peace. ||
DAILY SCRIPTURE READING
1 Year Bible Reading Plan=> 1 Thessalonians 1-2:1-16 & Isaiah 54-56
2 Year Bible Reading Plan=> John 5:19-27 & 1 Kings 19
Rev. Chris Oyakhilome D.Sc., D.D, the President of LoveWorld Inc. , a dynamic, multifaceted, global ministry, is the author of Rhapsody of Realities, the world's #1 daily devotional, and more than 30 other books. He's a dedicated minister of God's Word whose message has brought the reality of the divine life to the hearts of many.
Millions have been affected by his television broadcast, "Atmosphere For Miracles," which brings God's divine presence right into people's homes. The scope of his television ministry extends throughout the world with LoveWorld satellite television networks delivering qualitative Christian programming to a global audience.
At the world-renowned Healing School, he manifests the healing works of Jesus Christ and has helped many receive healing through the operation of the gifts of the Spirit.
Pastor Chris has a passion to reach the peoples of the world with God's presence—a divine commission he's fulfilled for more than 30 years through various outreaches, crusades, as well as several other platforms that have helped millions experience a victorious and purposeful life in God's Word.