RHAPSODY OF REALITIES DAILY DEVOTIONAL;
LIVING ON GOD'S WORD.
Tuesday, August 4th,2020;
Pastor Chris Oyakhilome;
And he said unto them, Where is your faith? And they being afraid wondered, saying one to another, What manner of man is this! for he commandeth even the winds and water, and they obey him (Luke 8:25).
A certain young man was deathly ill, and thought he'd die. On a certain Friday evening, he was brought to me. After explaining to me what the problems were, I said to him, "See me on Sunday."
Later on, as he shared his testimony, he said, "When Pastor Chris said to me, 'See me on Sunday,' I knew I wasn't going to die before Sunday, because I'll have to see him." He held on to the word to see me on Sunday. We ministered to him eventually and he was miraculously restored.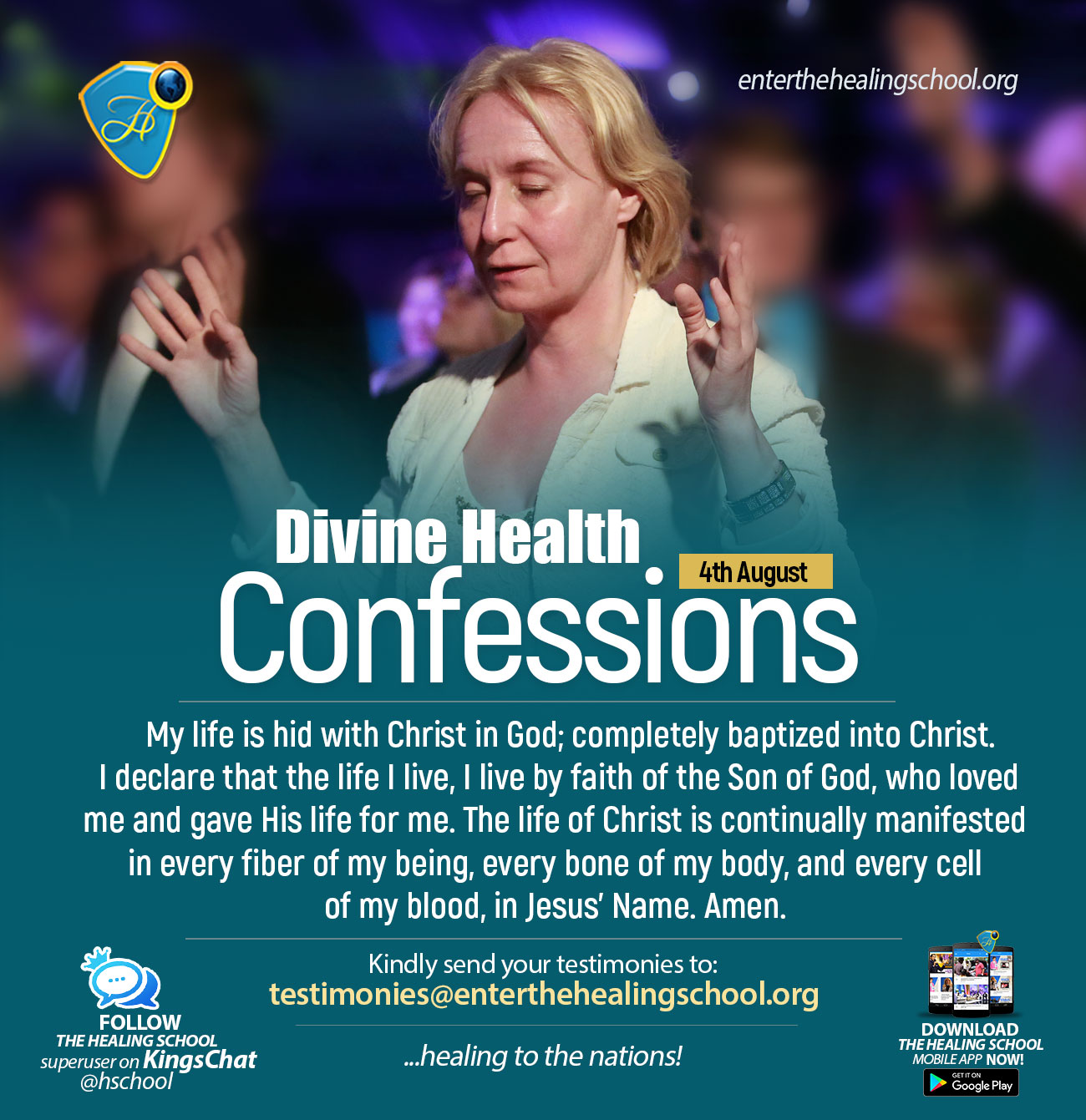 That's how to live your life on the Word of God; you take the Word that's come to you from God and anchor your life on it; you live by it. It also brings to mind an experience between Jesus and His disciples on a certain occasion. He had said to them, "…Let us go over unto the other side of the lake…" (Luke 8:22). During the sail, it became so stormy that the disciples were terrified and cried to the Master saying, "…Master, master, we perish…" (Luke 8:24).
The Master's response to them is what we read in our theme verse. He asked them, "Where is your faith?" His question wasn't about the wind and the storm. Rather, He was saying, "I told you we're going to the other side, and if I said that, then we must arrive at the other side, irrespective of the boisterous and tempestuous wind; we don't perish on the way!" He was saying, "You should have relied on my words."
It makes no difference what's going on around you, refuse to be agitated. Don't be flustered by the economic or political wind around you; live your life on God's Word. Stay your life on His word and know that until you've fulfilled it, nothing can stop you; nothing can destroy you. Go about God's business, preaching the Gospel unafraid and unintimidated. The greater One lives in you. Hallelujah!
Start your day in Conversation with God

Enjoy a rich and fulfilling Fellowship with God's word each day on your New Rhapsody of Realities Mobile App 3.0 !
To Download from Google Play Store.
Download, Subscribe & Share
CONFESSION
I'm completely yielded to the ministry of the Word, and through study and meditation, the Word mingles with my spirit, producing in me the message it carries. I respond to situations and circumstances from the standpoint of the Word. Therefore, I live victoriously every day, in Jesus' Name. Amen.
FURTHER STUDY: || Joshua 1:9 Have not I commanded thee? Be strong and of a good courage; be not afraid, neither be thou dismayed: for the LORD thy God [is] with thee whithersoever thou goest. ||
|| Luke 10:19 Behold, I give unto you power to tread on serpents and scorpions, and over all the power of the enemy: and nothing shall by any means hurt you. ||
|| 1 John 4:4 Ye are of God, little children, and have overcome them: because greater is he that is in you, than he that is in the world. ||
Join Largest Christian Movement in the world today:
DAILY SCRIPTURE READING
1-Year Bible Reading Plan=> Romans 8:1-17 & Psalms 68-69
2-Year Bible Reading Plan=> Ephesians 5:25-33 & Isaiah 55
Act Now!!! Give someone the chance for a new start and fresh hope for tomorrow.
EXCERPT FROM: Rhapsody Of Realities Daily Devotional
Through an anointed ministry spanning over 30 years, Pastor, teacher, healing minister, television host, and best-selling author Rev. Dr. Chris Oyakhilome Dsc. DD. has helped millions experience a victorious and purposeful life in God's word.
He is the author of the bestseller Rhapsody of Realities, the number one daily devotional around the world. Several millions of copies of the best-selling daily devotional and Bible-study guide have been distributed in over 2010 languages of the world including Afrikaans, Arabic, Cantonese, Croatian, Dutch, English, Finnish, French, German, Hindi, Icelandic, Italian, Mandarin, Myanmar, Portuguese, Russian, Spanish, Swahili…and still counting! New languages are added regularly, making the devotional accessible to many more in different parts of the globe, thus bringing the richness of God's Word into their lives. Little wonder the devotional, oftentimes, is referred to as the "Messenger Angel".
Presiding over an ever-widening network of Christ Embassy Churches and campus fellowships on all five continents, Pastor Chris also pastors one of the largest congregations in Africa. He holds massive teaching and healing crusades like the Higher Life conference and Night of Bliss with crowds of over 3.5 million in a single night's event.
The world-renowned Healing School is a ministry of Pastor Chris which manifests the healing works of Jesus Christ today and has helped many receive healings and miracles through the gifts of the Spirit in operation.
Pastor Chris in the year 2003, pioneered the first 24-hour Christian Network from Africa to the rest of the world, and this gave rise to more satellite stations on other continents of the world, the LoveWorld USA in America, LoveWorld TV in the UK, LoveWorld SAT in South-Africa and LoveWorld PLUS in Nigeria and still counting. Through this medium, millions of people have been reached with the beautiful message of salvation and many lives have been transformed. These stations are also available on the mobile platform.
Pastor Chris is also the host of "Atmosphere for Miracles", a programme airing on major television networks in the United States of America, the United Kingdom, Asia, Europe and around the world, which brings God's divine presence right into the homes of millions around the world. With a burning desire to bring God's word to all men in simplicity and with the power of the spirit, the man of God, 
Rev. Dr. Chris Oyakhilome Dsc. DD, established the International School Of Ministry, specifically to train and equip ministers of the gospel of Christ, building in them the realities of God's word and empowering them to carry the message of eternal life in Christ Jesus to their world, with a great demonstration of the miraculous power of God.
Pastor Chris also pioneered the establishment of the Inner City Mission of Christ Embassy, a ministry to children living in the inner cities of our world, to give them a hope and a future.