RHAPSODY OF REALITIES DAILY DEVOTIONAL
OFFERING SPIRITUAL SACRIFICES
Thursday, November, 4th
Pastor Chris Oyakhilome;
By him (Christ) therefore let us offer the sacrifice of praise to God continually, that is, the fruit of our lips giving thanks to his name (Hebrews 13:15).
The Kingdom of God to which we belong is a spiritual Kingdom. Therein, we carry out spiritual ministry and offer spiritual sacrifices. This is why it's so important that we're spiritually-minded,because the sacrifices we offer to God must be spiritual sacrifices. God moved from the sacrifices of bulls and goats that couldn't take away sin, to spiritual sacrifices.
When we say "spiritual," we're dealing with spiritual substance, spiritual tangibility. God's interpretation of our prayers and sacrifices, for example, is spiritual. Even the prophets could see it that way; in Hosea 14:2, the Bible says, "Take with you words, and turn to the LORD: say unto him, Take away all iniquity, and receive us graciously: so will we render the calves of our lips."
The words we speak to God come up to Him in the quality of those calves that were sacrificed unto Him in the Old Testament. Our words in worship have the same power and effect in heaven as when they brought the sacrifice of bulls to offer to God. Our words are even more important because they go directly to God, but the bulls and calves were killed and eaten by the people.
Our prayers are spiritual sacrifices. In Psalm 141:2, David said, "Let my prayer be set forth before thee as incense; and the lifting up of my hands as the evening sacrifice." "The fruits of our lips, giving thanks to His Name" is a spiritual sacrifice; that means you're confessing the greatness of God; you're confessing that He's gracious to you, and that He's been good to you.
When you're worshipping the Lord in Church, or in your home, or on your knees or standing with your hands lifted, something is actually happening in heaven. But that's not all! Hebrews 13:16, which is the very next verse to our theme verse says, "But to do good and to communicate forget not: for with such sacrifices God is well pleased." Showing mercy to the poor and looking for opportunities to express acts of kindness to others are sacrifices that are acceptable to God. It means that in heaven, they're spiritual.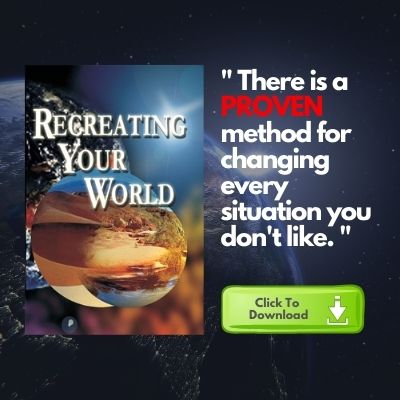 Click Here To Download Recreating Your World By Pastor Chris Oyakhilome
The importance of this is for us to be spiritually minded and understand that these things are real. Do them better, more carefully, and more truthfully.
PRAYER
Dear Lord, you're gracious and kind; from generation to generation, you're God! Thank you for your love; thank you for your protection and preservation. Thank you for bringing me into a life of liberty and dominion, to reign and express your will, character and goodness in the earth, in Jesus' Name. Amen.
FURTHER STUDY: || Hebrews 13:15-16 AMPC – Through Him, therefore, let us at all times offer up to God a sacrifice of praise, which is the fruit of lips that thankfully acknowledge and confess and glorify His name. 16 Do not neglect to do good, to contribute [to the needy of the church as an expression of fellowship], for such sacrifices are always pleasing to God. ||
|| Revelation 5:8 – And when he had taken the book, the four beasts and four and twenty elders fell down before the Lamb, having every one of them harps, and golden vials full of odours, which are the prayers of saints. ||
DAILY SCRIPTURE READING
1 Year Bible Reading Plan=> Hebrews 4:1-13 & Jeremiah 41-43
2 Year Bible Reading Plan=> John 9:28-41 & 1 Chronicles 4
Rev. Chris Oyakhilome D.Sc., D.D, the President of LoveWorld Inc. , a dynamic, multifaceted, global ministry, is the author of Rhapsody of Realities, the world's #1 daily devotional, and more than 30 other books. He's a dedicated minister of God's Word whose message has brought the reality of the divine life to the hearts of many.
Millions have been affected by his television broadcast, "Atmosphere For Miracles," which brings God's divine presence right into people's homes. The scope of his television ministry extends throughout the world with LoveWorld satellite television networks delivering qualitative Christian programming to a global audience.
At the world-renowned Healing School, he manifests the healing works of Jesus Christ and has helped many receive healing through the operation of the gifts of the Spirit.
Pastor Chris has a passion to reach the peoples of the world with God's presence—a divine commission he's fulfilled for more than 30 years through various outreaches, crusades, as well as several other platforms that have helped millions experience a victorious and purposeful life in God's Word.