Rhapsody of Realities TeeVo;
Saturday, October 24th, 2020;
IT'S YOUR AUTHORITY TOO (Operate In The Authority And Character Of Jesus)
Pastor Chris Oyakhilome;

TO THE BIBLE
1 John 4:17 "Love has been perfected among us in this: that we may have boldness in the day of judgment; because as He is, so are we in this world."

LET'S TALK
The Lord Jesus has all authority in heaven and earth. He said in Matthew 28:18-19, "…All authority has been given to Me in heaven and on earth. Go therefore and make disciples of all the nations, baptizing them in the name of the Father and the Son and the Holy Spirit." By that statement, He gave His authority to us, the Church. Everything that exists in this world and beyond is subject to His Name.
The Name of Jesus means much more than an identity; it refers to His authority and His character. Being born again, you were born into Christ; you inherited His Name; therefore, you have His authority and His character. You function in His place. Understand this: when you talk, move or act, it's literally Jesus talking, moving, and acting! All of heaven, hell, nature, living, and non-living things, respond to you as they would to Jesus! What a blessed reality!
You have heaven's respect; you can go anywhere and be heard; you can pray to God Almighty, and He'd answer, all because of Jesus. In His Name, you have authority over devils; you can speak with new tongues, take up serpents, if you drink any deadly thing, you'll not be hurt, and you can lay hands on the sick, and they'll recover. Blessed be God!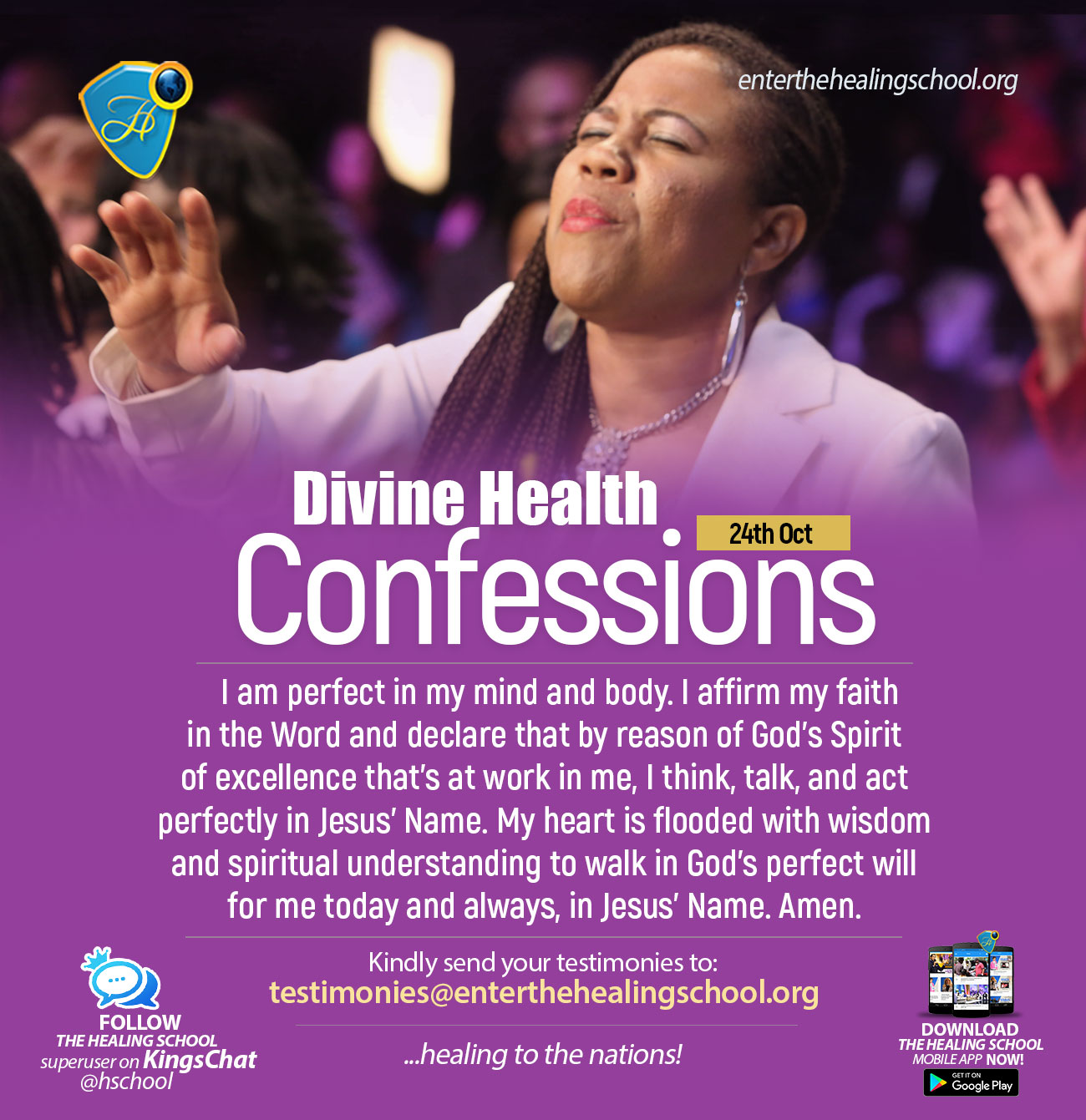 No demon, sickness or trouble can stand against that Name! In His Name, you're more than a conqueror, a champion forever; eternally fruitful and productive. Use that Name today. Hallelujah!
Start your day in Conversation with God

Go Deeper
Matthew 28:18-19; Philippians 2:9-11

Pray
Dear Father, I thank you for the power you've granted me in the Name of Jesus. In His Name, I live triumphantly, over and above circumstances, and the perils of this world. I live in perpetual peace, prosperity, health, success and greatness. Hallelujah!
Daily Bible Reading
ONE YEAR
╚═══════╝
1 Timothy 6:1-21, Isaiah 61-63
TWO YEAR
╚═══════╝
John 7:20-31, 2 Kings 11-12

Act
Get the message "Authority In The Name Of Jesus" from the Pastor Chris Digital Library app (https://pcdl.co) to know what the Name of Jesus represents to the Church and you.
Through an anointed ministry spanning over 30 years, Pastor, teacher, healing minister, television host, and best-selling author Rev. Dr. Chris Oyakhilome Dsc. DD. has helped millions experience a victorious and purposeful life in God's word.
He is the author of the bestseller Rhapsody of Realities, the number one daily devotional around the world. Several millions of copies of the best-selling daily devotional and Bible-study guide have been distributed in over 2010 languages of the world including Afrikaans, Arabic, Cantonese, Croatian, Dutch, English, Finnish, French, German, Hindi, Icelandic, Italian, Mandarin, Myanmar, Portuguese, Russian, Spanish, Swahili…and still counting! New languages are added regularly, making the devotional accessible to many more in different parts of the globe, thus bringing the richness of God's Word into their lives. Little wonder the devotional, oftentimes, is referred to as the "Messenger Angel".
Presiding over an ever-widening network of Christ Embassy Churches and campus fellowships on all five continents, Pastor Chris also pastors one of the largest congregations in Africa. He holds massive teaching and healing crusades like the Higher Life conference and Night of Bliss with crowds of over 3.5 million in a single night's event.
The world-renowned Healing School is a ministry of Pastor Chris which manifests the healing works of Jesus Christ today and has helped many receive healings and miracles through the gifts of the Spirit in operation.
Pastor Chris in the year 2003, pioneered the first 24-hour Christian Network from Africa to the rest of the world, and this gave rise to more satellite stations on other continents of the world, the LoveWorld USA in America, LoveWorld TV in the UK, LoveWorld SAT in South-Africa and LoveWorld PLUS in Nigeria and still counting. Through this medium, millions of people have been reached with the beautiful message of salvation and many lives have been transformed. These stations are also available on the mobile platform.
Pastor Chris is also the host of "Atmosphere for Miracles", a programme airing on major television networks in the United States of America, the United Kingdom, Asia, Europe and around the world, which brings God's divine presence right into the homes of millions around the world. With a burning desire to bring God's word to all men in simplicity and with the power of the spirit, the man of God, 
Rev. Dr. Chris Oyakhilome Dsc. DD, established the International School Of Ministry, specifically to train and equip ministers of the gospel of Christ, building in them the realities of God's word and empowering them to carry the message of eternal life in Christ Jesus to their world, with a great demonstration of the miraculous power of God.
Pastor Chris also pioneered the establishment of the Inner City Mission of Christ Embassy, a ministry to children living in the inner cities of our world, to give them a hope and a future.