RHAPSODY OF REALITIES DAILY DEVOTIONAL
PRAYING FOR THE SICK
Sunday, October 24th.
Pastor Chris Oyakhilome;
And ought not this woman, being a daughter of Abraham, whom Satan hath bound, lo, these eighteen years, be loosed from this bond on the sabbath day? (Luke 13:16).
In praying for the sick to get well, there're certain truths to be mindful of; otherwise, you may pray from sunup to sundown with little or no impact. First, recognize that God wants them well; He isn't the one responsible for the sickness. Some believe God uses sickness to carry out His plan or to correct His children; that's a lie from the pit of hell. No sickness or disease is from God.
Secondly, does that sick person want to be well? This would be an important question to answer. Jesus asked certain folks in the Bible who apparently were in distressing health situation the simple question, "What do you want?" So, it's important the person is willing and ready to get well and that there's mutual faith.
Thirdly, be in tune with the Spirit. The Holy Spirit can guide you to know whether or not a demon is responsible for that sickness or disease. That way, you're able to deal with the situation. For example, the woman that was bowed-over in Luke 13, Jesus showed us Satan was responsible for her infirmity. The moment Jesus cast the devil out, the woman was healed.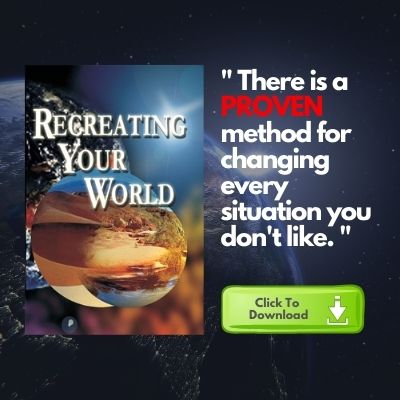 Click Here To Download Recreating Your World By Pastor Chris Oyakhilome
Never be afraid of demons or evil spirits. The Name of Jesus is greater than all. We cast out evil spirits with words, as Jesus did. In Matthew 10:8, Luke 9:2, Luke 10:9, Jesus charged the disciples to heal the sick, and He didn't ask them to pray to Him or to the Father to heal the sick. Evidently, we have authority from Jesus to heal the sick and bring health and joy to a dying world. Be bold about it. Glory to God!
CONFESSION
I've been given the authority in the Name of Jesus to heal the sick and cast out devils. I'm yielded completely to the Holy Spirit, and I'm filled with the knowledge of God's will in all wisdom and spiritual understanding in dealing with every situation. Hallelujah!
FURTHER STUDY: || Luke 9:1-2 – Then he called his twelve disciples together, and gave them power and authority over all devils, and to cure diseases. 2 And he sent them to preach the kingdom of God, and to heal the sick.||
|| Matthew 10:8 NIV –  Heal the sick, raise the dead, cleanse those who have leprosy,[a] drive out demons. Freely you have received; freely give. ||
DAILY SCRIPTURE READING
1 Year Bible Reading Plan=> 1 Timothy 6:1-21 & Jeremiah 15-16
2 Year Bible Reading Plan=> John 7:20-31 & 2 Kings 11-12
Rev. Chris Oyakhilome D.Sc., D.D, the President of LoveWorld Inc. , a dynamic, multifaceted, global ministry, is the author of Rhapsody of Realities, the world's #1 daily devotional, and more than 30 other books. He's a dedicated minister of God's Word whose message has brought the reality of the divine life to the hearts of many.
Millions have been affected by his television broadcast, "Atmosphere For Miracles," which brings God's divine presence right into people's homes. The scope of his television ministry extends throughout the world with LoveWorld satellite television networks delivering qualitative Christian programming to a global audience.
At the world-renowned Healing School, he manifests the healing works of Jesus Christ and has helped many receive healing through the operation of the gifts of the Spirit.
Pastor Chris has a passion to reach the peoples of the world with God's presence—a divine commission he's fulfilled for more than 30 years through various outreaches, crusades, as well as several other platforms that have helped millions experience a victorious and purposeful life in God's Word.