RHAPSODY OF REALITIES DAILY DEVOTIONAL
TAKE UP THE SHIELD OF FAITH
Friday, January 14th.
Pastor Chris Oyakhilome;
Wherefore take unto you the whole armour of God, that ye may be able to withstand in the evil day, and having done all, to stand (Ephesians 6:13).
When you read about the armour of God in Ephesians 6, you'll discover that the description of what we're supposed to put on reveals how the enemy fights. We can decipher, from our own defensive paraphernalia what weapons the enemy uses: "Stand therefore, having your loins girt about with truth, and having on the breastplate of righteousness; And your feet shod with the
preparation of the gospel of peace; above all, taking the shield of faith, wherewith ye shall be able to quench all the fiery darts of the wicked. And take the helmet of salvation…" (Ephesians 6:14-17).
Notice what it says about faith: with it, you can quench all of Satan's fiery darts. That tells us what
kind of material his missiles are. His missiles all have to do with making you accept something or believe
something against God. These may be fiery darts of discouragement, depression, fear, failure or sickness;
all aimed at making you take a stand against God's Word. But the Bible says, "…taking the shield of faith, wherewith ye shall be able to quench all the fiery darts of the wicked" (Ephesians 6:16). With your faith, you can put out, not some, but all of the fiery missiles of the wicked one. Your faith is your shield.
Take up your faith! Don't give it up. Someone said, "I was actually acting in faith, but things went
wrong and I gave up." No! Don't drop your faith; the missiles directed at you from demonic forces can only be neutralized by faith.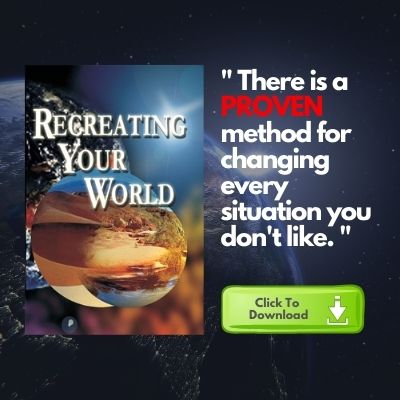 Click Here To Download Recreating Your World By Pastor Chris Oyakhilome
The Bible says "So then faith cometh by hearing, and hearing by the word of God" (Romans 10:17). The more of God's Word that comes into your spirit, the more faith you get. And the more you use your faith, the more it's strengthened; and when the devil throws his missiles, you'll be unmoved because they'll be disintegrated by your shield of faith.
CONFESSION
My faith is a weapon of defense and an instrument of victory over and against the adversary and adversities. With it, I put out all the fiery missiles of the wicked one. The Word of God has taken full possession of my spirit, soul and body. I'm eternally triumphant in Christ because my faith is the victory that overcomes the world!
FURTHER STUDY: || 1 John 5:4 – For whatsoever is born of God overcometh the world: and this is the victory that overcometh the world, even our faith. ||
|| 1 Corinthians 16:13 – Watch ye, stand fast in the faith, quit you like men, be strong. ||
|| Romans 4:19-20 – And being not weak in faith, he considered not his own body now dead, when he was about an hundred years old, neither yet the deadness of Sarah's womb: 20 He staggered not at the promise of God through unbelief; but was strong in faith, giving glory to God; ||
DAILY SCRIPTURE READING
1 Year Bible Reading Plan=>Matthew 10:24-42 & Genesis 34-35
2 Year Bible Reading Plan=>Acts 9:10-20 & Esther 9-10