RHAPSODY OF REALITIES DAILY DEVOTIONAL ;
THE CONSCIOUSNESS OF YOUR DIVINE ESSENCE.
Saturday, September 26th,2020;
Pastor Chris Oyakhilome;
Ye are of God, little children, and have overcome them: because greater is he that is in you, than he that is in the world (1 John 4:4).
Many don't understand the Spirit's language in the verse above when it says, "Ye are of God…"; it means you hail from God; you're born of Him. This is what makes the Christian a divine being, and not a mere human person. Hallelujah!
This is where some have missed it; their lack of consciousness of who they really are in Christ. The Apostle John, addressing this, said in 1 John 5:13, "These things have I written unto you that believe on the name of the Son of God; that ye may know that ye have eternal life…." God wants you to have the conscious, active knowledge that His life is in you. You're a divine life-carrier; a God-conveyor.
Referring to the Lord Jesus, the Bible says "…in him dwelleth all the fullness of the Godhead bodily. And ye are complete in him…" (Colossians 2:9-10). Notice the expression, "And ye are complete in Him…." This means all of divinity resides in you as it does Jesus. No wonder Peter calls us "Associates of the God-kind"; partakers of the divine nature (2 Peter 1:4).
You're filled or replete with God. That's what it means to be "complete in Him"; nothing else needs to be in you to make you divine. This is why sickness, disease and infirmity can't be a part of your life. If you'd meditate on the God-life in you, you'd never be sick another day of your life.
You were born, not of blood, nor of the will of the flesh, nor of the will of man, but of God (John 1:13). The same life that makes it impossible for God to get sick, be defeated or have anything "happen" to Him is what you have in you. Your consciousness of this reality will make you eternally triumphant and walk in dominion every day of your life. Glory to God!
The Global Day of Prayer with Pastor Chris is STILL ON, watch any time, any moment of today, using any of these links below: http://bit.ly/GDOPwithPastorchris
SPREAD THESE LINKS TO ALL YOUR CONTACTS
Do join us for grand finale with Pastor Chris & Pastor Benny Hinn using these links
CONFESSION
Blessed be God! I have and walk in the consciousness of my divine essence; I walk in dominion over sickness, disease, death and the elements of this world. Christ in me is greater than all; and I celebrate my oneness with the Lord, today and always, in Jesus' Name. Amen.
FURTHER STUDY: || 2 Peter 1:4 Whereby are given unto us exceeding great and precious promises: that by these ye might be partakers of the divine nature, having escaped the corruption that is in the world through lust. ||
|| John 5:26 For as the Father hath life in himself; so hath he given to the Son to have life in himself; ||
|| 1 John 5:11-13 And this is the record, that God hath given to us eternal life, and this life is in his Son. 12 He that hath the Son hath life; [and] he that hath not the Son of God hath not life. 13 These things have I written unto you that believe on the name of the Son of God; that ye may know that ye have eternal life, and that ye may believe on the name of the Son of God. ||
DAILY SCRIPTURE READING
1-Year Bible Reading Plan=> Ephesians 3:1-21 & Isaiah 19-22
2-Year Bible Reading Plan=> 2 Timothy 2:1-10 & Jeremiah 44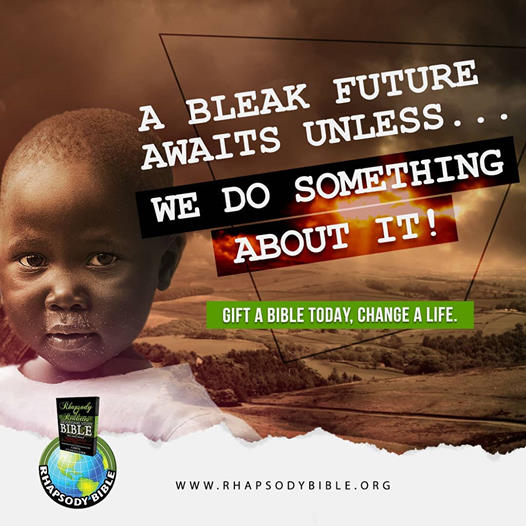 Rev. Chris Oyakhilome D.Sc., D.D, the President of LoveWorld Inc. , a dynamic, multifaceted, global ministry, is the author of Rhapsody of Realities, the world's #1 daily devotional, and more than 30 other books. He's a dedicated minister of God's Word whose message has brought the reality of the divine life to the hearts of many.
Millions have been affected by his television broadcast, "Atmosphere For Miracles," which brings God's divine presence right into people's homes. The scope of his television ministry extends throughout the world with LoveWorld satellite television networks delivering qualitative Christian programming to a global audience.
At the world-renowned Healing School, he manifests the healing works of Jesus Christ and has helped many receive healing through the operation of the gifts of the Spirit.
Pastor Chris has a passion to reach the peoples of the world with God's presence—a divine commission he's fulfilled for more than 30 years through various outreaches, crusades, as well as several other platforms that have helped millions experience a victorious and purposeful life in God's Word.