RHAPSODY OF REALITIES DAILY DEVOTIONAL
THE TRIUMPHANT CHURCH
Monday, December 20th.
Pastor Chris Oyakhilome;
…I will build my church; and the gates of hell shall not prevail against it (Matthew 16:18).
The Church of Jesus Christ has grown! We've grown in understanding, in knowledge and in the exercise of our authority and dominion in Christ. It doesn't matter that there's an adversary who's all out to oppose the Church and hinder the work of the Gospel; his efforts are futile. The Church is marching on, and Jesus said the "Gates of Hell" shall not prevail against it.
Jesus gave us dominion over the dethroned princes of darkness, over principalities, powers and spiritual forces of evil in the heavenly realms. He put us in charge, to run things in the earth. In some countries, states and cities, some leaders are boasting against the Church; they've sworn themselves to be enemies of the Church. Well, they'll take their place in history just like those before them.
Referring to His Church, the Lord Jesus said, "Whosoever shall fall upon that stone shall be broken; but on whomsoever it shall fall, it will grind him to powder" (Luke 20:18). When Saul of Tarsus spearheaded the persecution of Christians in the early Church, Jesus appeared to him on the road to Damascus and made him realize that he (Saul) was on a futile endeavour. The Bible specifically described Saul as "…breathing out threatenings and slaughter against the disciples of the Lord…" (Acts 9:1).
Then, the Bible says, "And as he journeyed, he came near Damascus: and suddenly there shined round about him a light from heaven: And he fell to the earth, and heard a voice saying unto him, Saul, Saul, why persecutest thou me? And he said, Who art thou, Lord? And the Lord said, I am Jesus whom thou persecutest: it is hard for thee to kick against the pricks. And he trembling and astonished said, Lord, what wilt thou have me to do…" (Acts 9:3-6). Hallelujah!
In Joshua 10:40, the Bible shows what happened to those who came against God's people during the time of Joshua. It says, "So Joshua smote all the country of the hills, and of the south, and of the vale, and of the springs, and all their kings: he left none remaining, but utterly destroyed all that breathed, as the LORD God of Israel commanded." Not one of them escaped; Joshua defeated them all!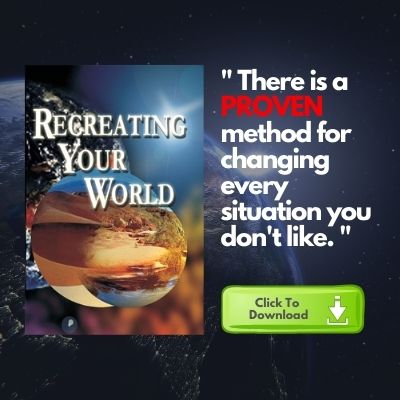 Click Here To Download Recreating Your World By Pastor Chris Oyakhilome
The 42nd verse says, "And all these kings and their land did Joshua take at one time…." How? "…because the LORD God of Israel fought for Israel." Hallelujah! We're on the winning side of prophecy. We win only, and always. So, have no fear; serve God joyfully.
PRAYER
Dear Father, thank you for strengthening your Church and stirring up courage in your children to do your will and fulfill their call in the Gospel. The grace for salvation is at work even now, as your children hold forth the word of life, opening the eyes of those whom the god of this world has blinded their minds, and turning them from darkness to light, and from the power of Satan unto God, in Jesus' Name. Amen.
FURTHER STUDY: || Hebrews 13:5 AMPC – Let your character or moral disposition be free from love of money [including greed, avarice, lust, and craving for earthly possessions] and be satisfied with your present [circumstances and with what you have]; for He [God] Himself has said, I will not in any way fail you nor give you up nor leave you without support. [I will] not, [I will] not, [I will] not in any degree leave you helpless nor forsake nor [e]let [you] down (relax My hold on you)! [Assuredly not!] ||
|| 2 Corinthians 2:14 AMPC – But thanks be to God, Who in Christ always leads us in triumph [as trophies of Christ's victory] and through us spreads and makes evident the fragrance of the knowledge of God everywhere, ||
|| Acts 4:29-31 – 
And now, Lord, behold their threatenings: and grant unto thy servants, that with all boldness they may speak thy word,
30 By stretching forth thine hand to heal; and that signs and wonders may be done by the name of thy holy child Jesus.
31 And when they had prayed, the place was shaken where they were assembled together; and they were all filled with the Holy Ghost, and they spake the word of God with boldness. ||
DAILY SCRIPTURE READING
1 Year Bible Reading Plan=> Revelation 12 & Micah 6-7
2 Year Bible Reading Plan=> Acts 2:1-13 & 2 Chronicles 34
Rev. Chris Oyakhilome D.Sc., D.D, the President of LoveWorld Inc. , a dynamic, multifaceted, global ministry, is the author of Rhapsody of Realities, the world's #1 daily devotional, and more than 30 other books. He's a dedicated minister of God's Word whose message has brought the reality of the divine life to the hearts of many.
Millions have been affected by his television broadcast, "Atmosphere For Miracles," which brings God's divine presence right into people's homes. The scope of his television ministry extends throughout the world with LoveWorld satellite television networks delivering qualitative Christian programming to a global audience.
At the world-renowned Healing School, he manifests the healing works of Jesus Christ and has helped many receive healing through the operation of the gifts of the Spirit.
Pastor Chris has a passion to reach the peoples of the world with God's presence—a divine commission he's fulfilled for more than 30 years through various outreaches, crusades, as well as several other platforms that have helped millions experience a victorious and purposeful life in God's Word.