RHAPSODY OF REALITIES DAILY DEVOTIONAL
THE WORD ON YOUR LIPS
Thursday, September 16th.
Pastor Chris Oyakhilome;
Through faith we understand that the worlds were framed by the word of God, so that things which are seen were not made of things which do appear (Hebrews 11:3).
There're three important words to note in our theme verse; they are framed, words, and world. The word "framed" is translated from the Greek "katartizolj", and it means to restore or mend. "Worlds" is translated from the Greek "aion" which means "course of life"; the structure and administration or seasons and times of one's life on earth.
"Word," on the other hand, is translated from the Greek word "rhema," and it means the spoken and active word to a specific person, for a specific purpose, at a specific time. From the foregoing, we observe that the "aions" were framed, mended, restored by the Word (rhema) of God.
The expression "rhema of God" as you find in the New Testament is never applied to God talking by Himself, but to God putting His Word in man's heart for man to speak. So, our theme verse doesn't mean that God was "framing the aions"; it means that men framed their worlds—courses of life— by using the Word of God; they uttered "rhema."
With "rhema" you give shape, structure and beauty to your world, to your life; you construct the conditions—what your world and life should be like—with the Word on your lips. What's your life like today? Do you want a life of ever-increasing grace, glory and dominion? The key is your mouth!
It makes no difference what obtains presently in your "aion"; you can mend what needs mending; you can restore what needs restoration; you can fix anything that's been ruined. You can quell terror and put a halt to the malicious destructions and havoc the devil seeks to wreak in your world, life, family, city or country, or in the lives of your loved ones, by uttering the Word of God that your spirit has taken a hold of.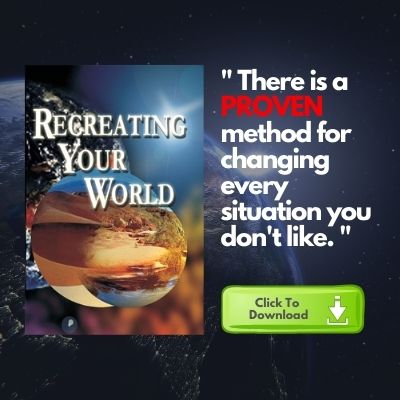 Click Here To Download Recreating Your World By Pastor Chris Oyakhilome
Use the Word. Put it on your lips and use it to keep the adversary in his place. Use it to frame the course of your life to be consistent with God's plan and purpose for your life. Hallelujah!
CONFESSION
Dear heavenly Father, I thank you, for the course of my life is consistent with your perfect will, plans and purposes. I live victoriously over the adversary and the adversities of life; the Word on my lips puts me over; I reign in dominion over circumstances, in Jesus' Name. Amen.
FURTHER STUDY: ||Mark 11:23 –  For verily I say unto you, That whosoever shall say unto this mountain, Be thou removed, and be thou cast into the sea; and shall not doubt in his heart, but shall believe that those things which he saith shall come to pass; he shall have whatsoever he saith. ||
||Joshua 1:8 AMPC –  This Book of the Law shall not depart out of your mouth, but you shall meditate on it day and night, that you may observe and do according to all that is written in it. For then you shall make your way prosperous, and then you shall deal wisely and have good success. ||
DAILY SCRIPTURE READING
1 Year Bible Reading Plan=> Galatians 2:1-21 & Songs of Solomon 1-2
2 Year Bible Reading Plan=> Luke 23:1-12 & 2 Samuel 5-6
Rev. Chris Oyakhilome D.Sc., D.D, the President of LoveWorld Inc. , a dynamic, multifaceted, global ministry, is the author of Rhapsody of Realities, the world's #1 daily devotional, and more than 30 other books. He's a dedicated minister of God's Word whose message has brought the reality of the divine life to the hearts of many.
Millions have been affected by his television broadcast, "Atmosphere For Miracles," which brings God's divine presence right into people's homes. The scope of his television ministry extends throughout the world with LoveWorld satellite television networks delivering qualitative Christian programming to a global audience.
At the world-renowned Healing School, he manifests the healing works of Jesus Christ and has helped many receive healing through the operation of the gifts of the Spirit.
Pastor Chris has a passion to reach the peoples of the world with God's presence—a divine commission he's fulfilled for more than 30 years through various outreaches, crusades, as well as several other platforms that have helped millions experience a victorious and purposeful life in God's Word.