RHAPSODY OF REALITIES DAILY DEVOTIONAL
WALKING IN HIS LOVE
Monday, November 15th.
Pastor Chris Oyakhilome;
Beloved, let us love one another: for love is of God; and every one that loveth is born of God, and
knoweth God. He that loveth not knoweth not God; for God is love (1 John 4:7-8).
The Apostle John gives an encapsulated version of the revelation of the Pauline doctrine in 1John 4:16: "And we have known and believed the love that God hath to us. God is love; and he that dwelleth in love dwelleth in God, and God in him." So, you in Christ, and Christ in you is about His love seen in you and expressed through you!
God is love, and as His children, we're to love as Christ loved us. The Bible says, "THEREFORE BE imitators of God [copy Him and follow His example], as well-beloved children [imitate their father]. And walk in love, [esteeming and delighting in one another] as Christ loved us and gave Himself up for us, a slain offering and sacrifice to God [for you, so that it became] a sweet fragrance" (Ephesians 5:1-2 AMPC).
Jesus showed us a good example by loving everyone, including His accusers and those who unjustly put Him on the Cross. We ought to emulate the Master by loving everyone unconditionally.

Love makes you give of yourself to others without thinking of what you'll get in return. It makes you think of others and accept them just as they are. They don't have to act to deserve your love, for love is unselfish and doesn't seek its own. It breaks the barriers of race, ethnicity and social status. It makes it possible for you to see the beauty in others and appreciate them for who they are.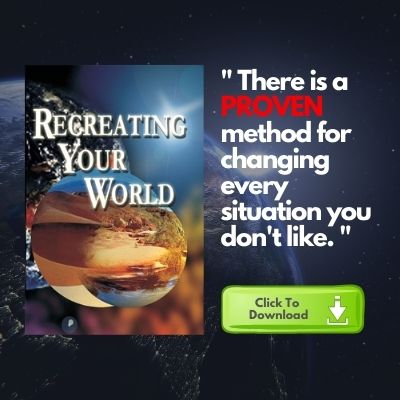 Click Here To Download Recreating Your World By Pastor Chris Oyakhilome
The new creature in Christ is born anew after the image of God (Colossians 3:10) and is imbued with the divine ability to express divine love. Let God's love in you come alive; it'll lift you to a new level of life and you'd be glad this happened. The Christian life is a life of love, freely given to us of God. Manifest that same love to others.
PRAYER
Dear Father, I thank you for the revelation of your love to my spirit, and the ability to express and manifest your love to others. Love is the greatest power in the universe, and that love radiates through me today, to everyone in my world. Thank you for your glory in my life, in Jesus' Name. Amen.
FURTHER STUDY: || 1 John 4:17-18 – Herein is our love made perfect, that we may have boldness in the day of judgment: because as he is, so are we in this world. 18 There is no fear in love; but perfect love casteth out fear: because fear hath torment. He that feareth is not made perfect in love. ||
|| John 13:35 –  By this shall all men know that ye are my disciples, if ye have love one to another. ||
DAILY SCRIPTURE READING
1 Year Bible Reading Plan=> Hebrews 12:1-13 & Ezekiel 11-12
2 Year Bible Reading Plan=> John 12:12-19 & 1 Chronicles 15
Rev. Chris Oyakhilome D.Sc., D.D, the President of LoveWorld Inc. , a dynamic, multifaceted, global ministry, is the author of Rhapsody of Realities, the world's #1 daily devotional, and more than 30 other books. He's a dedicated minister of God's Word whose message has brought the reality of the divine life to the hearts of many.
Millions have been affected by his television broadcast, "Atmosphere For Miracles," which brings God's divine presence right into people's homes. The scope of his television ministry extends throughout the world with LoveWorld satellite television networks delivering qualitative Christian programming to a global audience.
At the world-renowned Healing School, he manifests the healing works of Jesus Christ and has helped many receive healing through the operation of the gifts of the Spirit.
Pastor Chris has a passion to reach the peoples of the world with God's presence—a divine commission he's fulfilled for more than 30 years through various outreaches, crusades, as well as several other platforms that have helped millions experience a victorious and purposeful life in God's Word.