RHAPSODY OF REALITIES DAILY DEVOTIONAL ;
YOUR NAME IS IMPORTANT.
Sunday, November 15th,2020;
Pastor Chris Oyakhilome;
Neither shall thy name any more be called Abram, but thy name shall be Abraham; for a father of many nations have I made thee (Genesis 17:5).
Whatever name you answer has a direct bearing on your destiny; your name gives meaning to your destiny. This explains why God changed the names of certain individuals in the Bible in line with their destinies in Him. A good example is Abraham, who was formerly named Abram. Abram meant exalted father or assumed father. In the process of time, he had no child, though many servants were born in his house.
But one day, the Lord spoke to him and said, "… behold, my covenant is with thee, and thou shalt be a father of many nations. Neither shall thy name any more be called Abram, but thy name shall be Abraham; for a father of many nations have I made thee" (Genesis 17:4-5). Abraham believed God, and immediately started answering the name Abraham, "the father of many nations."
Another important example is Jacob; he was named Jacob because at birth he held on to his brother's heel. Jacob means swindler or deceiver; and true to his name, he deceitfully obtained his brother's birthright, with the aid of his mother.
However, when he encountered the Lord and asked to be blessed, He wouldn't bless him until his name was changed from Jacob (the deceiver) to Israel, a prince with God (Genesis 32:28); and his destiny was transformed for good.
Consider the Apostle Peter; before he came to Jesus, he answered the name, "Simon," meaning a reed shaken by the wind, unstable. As Simon, he was inconsistent. But one day, Jesus said to him, "…thou art Peter, (Greek: Petros) and upon this rock (Greek: Petra) I will build my church…" (Matthew 16:18).
If the meaning of your name isn't consistent with the Word of God, you've got to change it. It makes no difference that you've answered the name all your life; if its meaning isn't consistent with the revelation of who you are in Christ, respond to God's Word and change it as an act of faith.
Something New Each day!
Be Uplifted each day through the unique articles guaranteed to cause that much desired Change!
PRAYER
Blessed Father, thank you for your Word that reveals my identity, inheritance and abilities in Christ! Your will for my life is unveiled to my spirit and I live daily to fulfil your will and purpose for my life, taking paths that you've preordained for me, in Jesus' Name. Amen.
There's an answer to the cries of the sick, the oppressed and dying and it can be found in God's word. Get the Rhapsody Of Realities to them today. Click To Sponsor: http://bit.ly/RORsponsorship
FURTHER STUDY: || Genesis 32:24-28 And Jacob was left alone; and there wrestled a man with him until the breaking of the day. 25 And when he saw that he prevailed not against him, he touched the hollow of his thigh; and the hollow of Jacob's thigh was out of joint, as he wrestled with him. 26 And he said, Let me go, for the day breaketh. And he said, I will not let thee go, except thou bless me. 27 And he said unto him, What [is] thy name? And he said, Jacob. 28 And he said, Thy name shall be called no more Jacob, but Israel: for as a prince hast thou power with God and with men, and hast prevailed. ||
|| Matthew 16:16-18 And Simon Peter answered and said, Thou art the Christ, the Son of the living God. 17 And Jesus answered and said unto him, Blessed art thou, Simon Barjona: for flesh and blood hath not revealed [it] unto thee, but my Father which is in heaven. 18 And I say also unto thee, That thou art Peter, and upon this rock I will build my church; and the gates of hell shall not prevail against it. ||
DAILY SCRIPTURE READING
1-Year Bible Reading Plan=> Hebrews 12:1-13 & Ezekiel 11-12
2-Year Bible Reading Plan=> 1 John 2:15-29 & Ezekiel 46
EXCERPT FROM: Rhapsody Of Realities Daily Devotional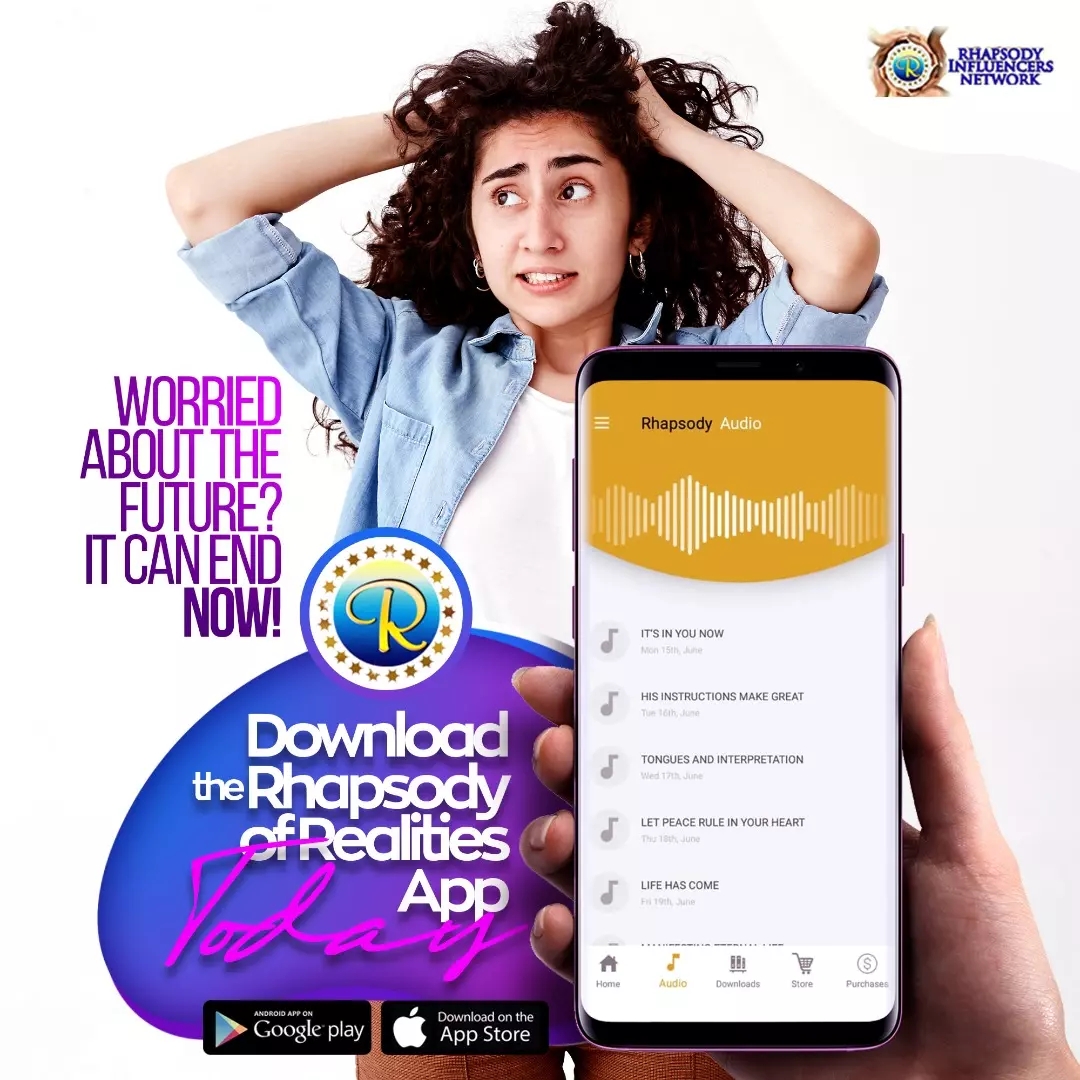 Through an anointed ministry spanning over 30 years, Pastor, teacher, healing minister, television host, and best-selling author Rev. Dr. Chris Oyakhilome Dsc. DD. has helped millions experience a victorious and purposeful life in God's word.
He is the author of the bestseller Rhapsody of Realities, the number one daily devotional around the world. Several millions of copies of the best-selling daily devotional and Bible-study guide have been distributed in over 2010 languages of the world including Afrikaans, Arabic, Cantonese, Croatian, Dutch, English, Finnish, French, German, Hindi, Icelandic, Italian, Mandarin, Myanmar, Portuguese, Russian, Spanish, Swahili…and still counting! New languages are added regularly, making the devotional accessible to many more in different parts of the globe, thus bringing the richness of God's Word into their lives. Little wonder the devotional, oftentimes, is referred to as the "Messenger Angel".
Presiding over an ever-widening network of Christ Embassy Churches and campus fellowships on all five continents, Pastor Chris also pastors one of the largest congregations in Africa. He holds massive teaching and healing crusades like the Higher Life conference and Night of Bliss with crowds of over 3.5 million in a single night's event.
The world-renowned Healing School is a ministry of Pastor Chris which manifests the healing works of Jesus Christ today and has helped many receive healings and miracles through the gifts of the Spirit in operation.
Pastor Chris in the year 2003, pioneered the first 24-hour Christian Network from Africa to the rest of the world, and this gave rise to more satellite stations on other continents of the world, the LoveWorld USA in America, LoveWorld TV in the UK, LoveWorld SAT in South-Africa and LoveWorld PLUS in Nigeria and still counting. Through this medium, millions of people have been reached with the beautiful message of salvation and many lives have been transformed. These stations are also available on the mobile platform.
Pastor Chris is also the host of "Atmosphere for Miracles", a programme airing on major television networks in the United States of America, the United Kingdom, Asia, Europe and around the world, which brings God's divine presence right into the homes of millions around the world. With a burning desire to bring God's word to all men in simplicity and with the power of the spirit, the man of God, 
Rev. Dr. Chris Oyakhilome Dsc. DD, established the International School Of Ministry, specifically to train and equip ministers of the gospel of Christ, building in them the realities of God's word and empowering them to carry the message of eternal life in Christ Jesus to their world, with a great demonstration of the miraculous power of God.
Pastor Chris also pioneered the establishment of the Inner City Mission of Christ Embassy, a ministry to children living in the inner cities of our world, to give them a hope and a future.