Rhapsody of Realities TeeVo
Monday, August 24th. 2020;
FREE-FLOWING PROSPERITY
(Your Prosperity Comes From Your Heart)
Pastor Chris

TO THE BIBLE
Luke 12:15 TLB "Beware! Don't always be wishing for what you don't have. For real life and real living are not related to how rich we are."
LET'S TALK
When you read the book of Genesis chapter 37, you'll see how Joseph's brothers made an evil plot against and sold him into slavery. Joseph found himself as a slave in the house of Potiphar. He could have been whining and crying, bitter about what his brothers did to him. His complaints would have been valid, in a sense, but he wasn't going to give any excuse for failure. The Bible says, "As it turned out, God was with Joseph and things went very well with him. He ended up living in the home of his Egyptian master" (Genesis 39:2 MSG).
If, while as a slave in the house of Potiphar, Joseph was still prosperous and doing excellently, then it means true prosperity isn't just about money. Therefore, your prosperity shouldn't be dependent on how much money you have or don't have; your prosperity is in your heart. No amount of money could ever be taken from you, enough to make you broke or poor. You're an heir of God, a joint-heir with Christ; plugged to a supply that never runs dry. When you lend out money to anyone, if they pay you back, praise God; but the moment you give it out, rise above it. You are boundless!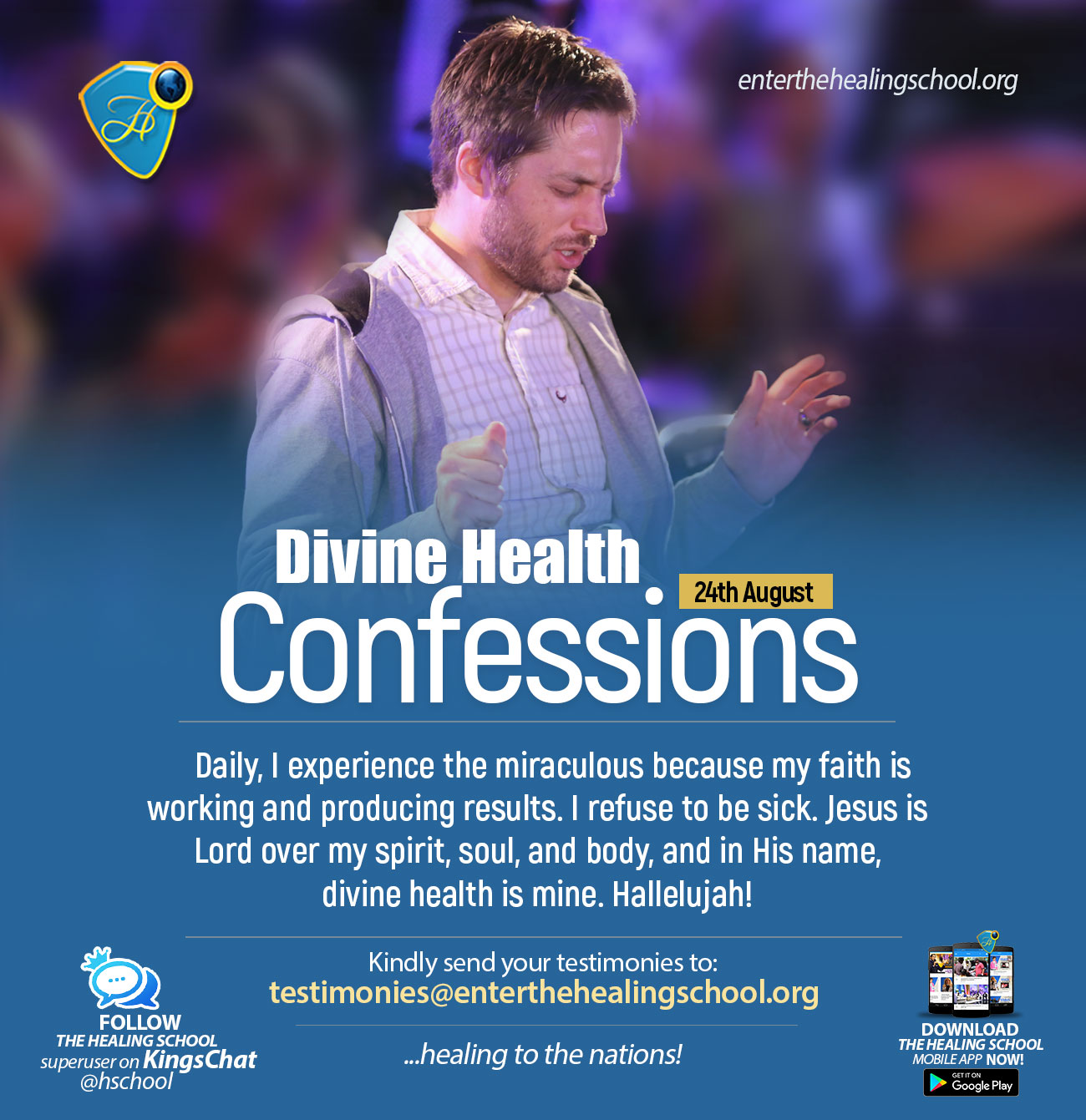 Jesus said in Luke 6:35, "…Love your enemies, do good, and lend, hoping for nothing in return; and your reward will be great, and you will be sons of the Most High. For He is kind to the unthankful and evil." He's getting your attention on something higher: God's wealth is your wealth. You're only a conduit—a free-flowing conduit—for passing it to others. Your flow can't be blocked. So, in your life, with regard to your prosperity, focus on the Lord as your source. Glory to God!
ENJOY MORE FEATURES ON THE RHAPSODY APP!
THESE INCLUDE;

The Rhapsody Audio


Rhapsody TV


Download the Rhapsody for the month and highlight as you read.


Make notes, track your reading and lots more!

Go Deeper
2 Corinthians 8:9 AMPC; 1 Timothy 6:17; Philippians 4:19

Speak
All the wealth in this world belongs to me, for I'm an heir of God and a joint-heir with Christ. The silver and gold are mine, including the cattle upon a thousand hills. Therefore, I refuse to be limited by anything in this world. I'm a freeflowing conduit of God's wealth and blessings to others, and I'm plugged to an unending supply. Glory to God!
Daily Bible Reading
ONE YEAR
1 Corinthians 9, Psalms 128-134
TWO YEAR
Luke 18:28-34, 1 Samuel 11-12

Act
Declare that you are prosperous and doing excellently in all things by the power of the Holy Spirit.
Through an anointed ministry spanning over 30 years, Pastor, teacher, healing minister, television host, and best-selling author Rev. Dr. Chris Oyakhilome Dsc. DD. has helped millions experience a victorious and purposeful life in God's word.
He is the author of the bestseller Rhapsody of Realities, the number one daily devotional around the world. Several millions of copies of the best-selling daily devotional and Bible-study guide have been distributed in over 2010 languages of the world including Afrikaans, Arabic, Cantonese, Croatian, Dutch, English, Finnish, French, German, Hindi, Icelandic, Italian, Mandarin, Myanmar, Portuguese, Russian, Spanish, Swahili…and still counting! New languages are added regularly, making the devotional accessible to many more in different parts of the globe, thus bringing the richness of God's Word into their lives. Little wonder the devotional, oftentimes, is referred to as the "Messenger Angel".
Presiding over an ever-widening network of Christ Embassy Churches and campus fellowships on all five continents, Pastor Chris also pastors one of the largest congregations in Africa. He holds massive teaching and healing crusades like the Higher Life conference and Night of Bliss with crowds of over 3.5 million in a single night's event.
The world-renowned Healing School is a ministry of Pastor Chris which manifests the healing works of Jesus Christ today and has helped many receive healings and miracles through the gifts of the Spirit in operation.
Pastor Chris in the year 2003, pioneered the first 24-hour Christian Network from Africa to the rest of the world, and this gave rise to more satellite stations on other continents of the world, the LoveWorld USA in America, LoveWorld TV in the UK, LoveWorld SAT in South-Africa and LoveWorld PLUS in Nigeria and still counting. Through this medium, millions of people have been reached with the beautiful message of salvation and many lives have been transformed. These stations are also available on the mobile platform.
Pastor Chris is also the host of "Atmosphere for Miracles", a programme airing on major television networks in the United States of America, the United Kingdom, Asia, Europe and around the world, which brings God's divine presence right into the homes of millions around the world. With a burning desire to bring God's word to all men in simplicity and with the power of the spirit, the man of God, 
Rev. Dr. Chris Oyakhilome Dsc. DD, established the International School Of Ministry, specifically to train and equip ministers of the gospel of Christ, building in them the realities of God's word and empowering them to carry the message of eternal life in Christ Jesus to their world, with a great demonstration of the miraculous power of God.
Pastor Chris also pioneered the establishment of the Inner City Mission of Christ Embassy, a ministry to children living in the inner cities of our world, to give them a hope and a future.